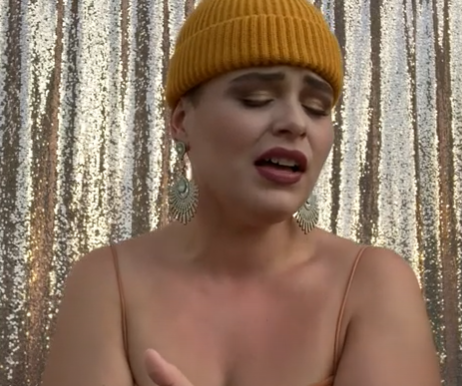 Yoli Mayor has been singing since she was 2 years old. A Cuban-American Miami native, the 24 year old singer-songwriter has found her own voice, though it is often reminiscent of Amy Winehouse, Etta James and many other soulful icons. Her inspiring voice made her a standout favorite and propelled her through to the Semifinals of America's Got Talent in 2017.
Culture Shock Miami proudly presented Yoli's full-length concert at Miami-Dade County Auditorium in October 2017. An unforgettable evening that is still talked about, we were delighted to team up with Yoli once again to share her beautiful voice and to uplift spirits during the pandemic.
Audiences can support Yoli via a virtual tip jar: Venmo @yolimayor | CashApp $yolimayor | Paypal: www.paypal.me/yolandamayor
ABOUT SMDCAC SESSIONS
The South Miami-Dade Cultural Arts Center's virtual cabaret series SMDCAC Sessions, supports local artists and premiered new performances on its Facebook page reguarly over the summer. Check out all of the artists who were part of Sessions.