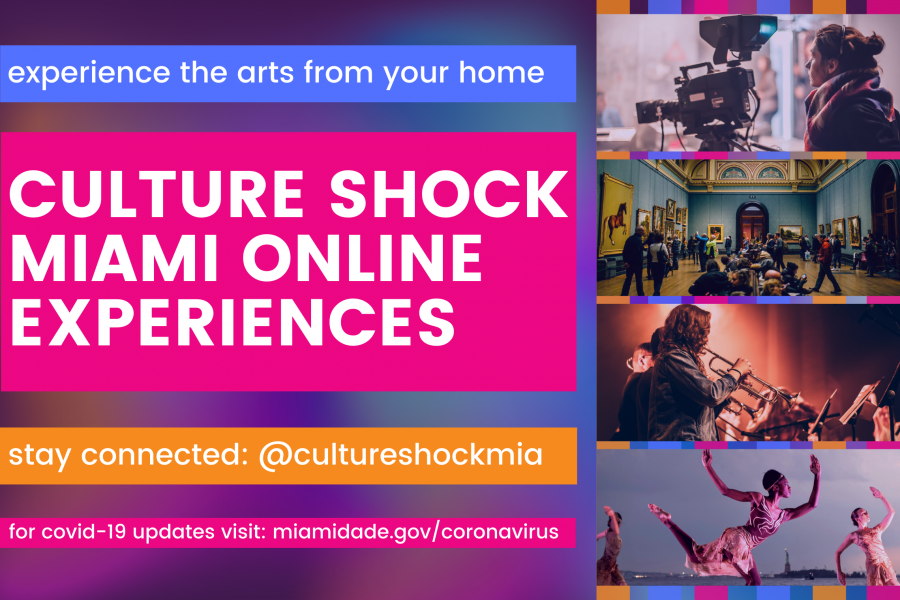 Miami-Dade County remains vigilant in taking measures to stop the spread of COVID-19. As a result, county owned facilities are currently closed, as are theatres, some museums, parks, libraries, and performance spaces throughout Miami-Dade and South Florida. 
In light of these cancellations and closings, Culture Shock Miami remains as committed as ever to provide affordable access to arts and culture! Read on for a list of online performances, virtual exhibitions, and on-demand resources that will help you keep the arts alive and well during this time. This list is updated regularly!
If you know of an online event or resource that is not listed, let us know about it! 
It can be a local event or activity, or a national/international event. As long as it's accessible online, we'd like to hear about it!