Legally Blonde: The Musical Presented by SMDCAC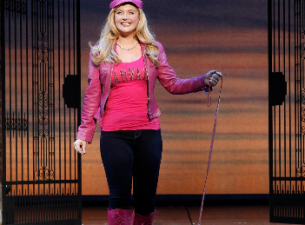 Legally Blonde: The Musical Presented by SMDCAC
The official national tour of the Broadway show Legally Blonde – The Musical comes to South Miami-Dade.
Based on the hit movie, the ultimate theatrical tribute to Girl Power follows Elle Woods as she confronts stereotypes, sexism, cheating boyfriends and manipulative mentors.
Turns out the #MeToo era is the perfect time to revisit the show the New York Times called "a high-energy… hymn to the glories of girlishness."
ON SALE TUESDAY, NOVEMBER 6 AT 4:00PM
Teens and young adults ages 13-22 can buy tickets for $5. With the purchase of one $5 ticket for someone within the age range, a second $5 ticket can be purchased for an individual of any age to join them. Regular priced tickets are available for purchase at www.smdcac.org.