Sounds of the Times: Harmony and Understanding Presented by New World Symphony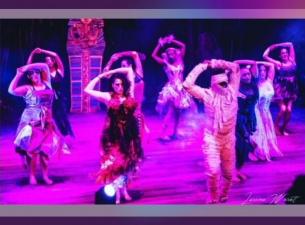 Sounds of the Times: Harmony and Understanding Presented by New World Symphony
Are you ready to be rocked? Conductor, composer and educator Brad Lubman stands at the leading edge of modern music and returns to NWS with an explosive performance of American masters.
Pulitzer Prize-winner and co-founder of Bang on a Can David Lang is dedicated to making music new and now he needs YOU! In his latest work, harmony and understanding, for orchestra and audience, you will shed your spectator status and join in the fun. Play a crucial role in its U.S. premiere by joining a chorus of your fellow community members – no singing lessons required!
Contemporary icon John Adams said he confronted who he was as a composer through Harmoniehehre, resulting in a dynamic marriage of American minimalism and the expressive world of European greats like Mahler, Debussy and Sibelius.
Join us to be a part of history AND the performance in this exclusive evening at the New World Center!