Mayumana: Currents Presented by Culture Shock Miami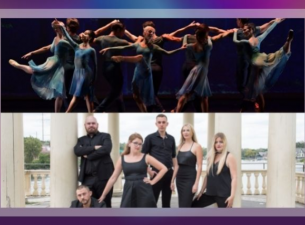 Mayumana: Currents Presented by Culture Shock Miami
The dynamic Israeli troupe Mayumana in a dazzling spectacle representing the historic clash between Thomas Edison and Nikola Tesla over the creation of electric power.
Created for the Jerusalem Light Festival, Currents features an international roster of dancer-performers, pounding body percussion and specialty instruments, acrobatics, and gorgeous video and laser light effects – a gripping symphony of power, light and rhythm.
Prior to the performance there will be a FREE "Dance Talk" about the performance moderated by former Miami Herald Dance Critic Jordan Levin and artists associated with the performance at 6:30pm in the Lab Theater.
A post show discussion will also take place immediately following the performance in the Main Stage also moderated by Levine.
Teens and young adults ages 13-22 can buy tickets for $5 to Mayumana: Currents. With the purchase of one $5 ticket for someone within the age range, a second $5 ticket can be purchased for an individual of any age to join them.
Regular priced tickets are available for purchase at www.smdcac.org.