Etudissimo | Jenny Lin, piano Presented by Kaleidoscope MusArt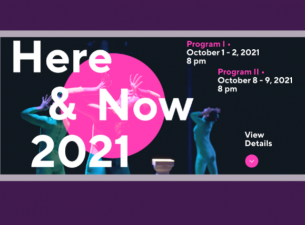 Etudissimo | Jenny Lin, piano Presented by Kaleidoscope MusArt
Admired for her adventurous programming and charismatic stage presence, widely acclaimed for her "spectacular technique" and recognized as "one of the most interesting pianists in America right now" Jenny Lin performs repertoire spanning more than three centuries, and proudly champions today's cutting-edge composers.
Etudissimo opens Kaleidoscope MusArt's 2018-19 season Odyssey. The program is a groundbreaking exploration of keyboard virtuosity in the twenty-first century, resulting from Ms. Lin's collaboration with ICEBERG New Music, a collective of 10 composers based in New York City.
The etudes by ICEBERG composers run the stylistic gamut from pop-inspired dance music to thorny avant-garde constructions, and are here juxtaposed with etudes by Chopin, Debussy, Glass, Kapustin, Ligeti, and Liszt, inviting listeners to search for connections between virtuosic piano writing from the past and present.
Reviews http://jennylin.net/press/
Youth under 18: Free Admission