Nu Deco at the Arsht I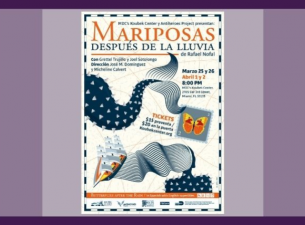 Join Nu Deco Ensemble for a night of music at the Arsht Center. Program will include music of Leonard Bernstein, Aretha Franklin and a special guest collaboration. For more information about the performance, please visit www.nu-deco.org.

Reviews
Occasionally, you see or hear something that blows your mind. Last night (August 13), the Nu Deco Ensemble at Saratoga Performing Arts Center (SPAC) was exactly that. As part of the intimate world music concert series "SPAC on Stage," during which the audience literally gets to sit onstage during the performance, the Miami-based group made their New York debut with an evening of fiery, captivating and refreshingly original music. In fact, it wasn't just the ensemble's first performance here in the Empire State—it was also their first concert outside of Florida. (saratoga living and Putnam Place were presenting sponsors for the event).