A New Definition of Dance featuring ILL-ABILITIES™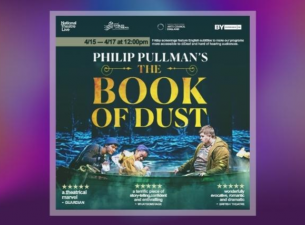 A New Definition of Dance featuring ILL-ABILITIES™
International B-Boy dance crew ILL-ABILITIES™ performs its new, full-length show "Dis-Connect."  In this new production, ILL-ABILITIES™ explores the premise of connection. What does it really mean? In a world in which we all appear connected, we are constantly searching for what we really are connected to.  At times, we may also feel disconnected with the universe; asking ourselves "where do we belong?" In this show you will discover how these individuals bridge the gap and find their true link among the confusion.
After-Party Jam & Reception immediately following the show
Join the ILL-ABILITIES™ crew and show off your moves!  After-party jam featuring live deejay and light bites.  Free with your show ticket.
About ILL-ABILITIES™
ILL-ABILITIES™ is an International Breakdance Crew comprised of eight dancers from around the world:
Luca "Lazylegz" Patuelli (Canada)
Tommy "Guns" Ly (U.S.A)
Jacob "Kujo" Lyons (U.S.A)
Redouan "Redo" Ait Chitt (The Netherlands)
Sergio "Checho" Carvajal (Chile)
Jung Soo "Krops" Lee (South Korea)
Samuel Henrique "Samuka" da Silveira Lima (Brazil)
Lucas "Perninha" Machado (Brazil)
​Created in the summer of 2007 by Montreal-based dancer/motivational speaker Luca "Lazylegz" Patuelli, ILL-ABILITIES™ was an all-star team of differently-abled dancers whose goal was to compete in the breakdance competition circuit, showing the world that anything is possible.  The crew gets its name from the standard in hip-hop culture of using a negative term to refer to something positive. Examples of this can be heard in studios or at competitions where dancers complement each other by saying they were bad, nasty or mean. The "ill" in ILL-ABILITIES™ does not refer to "sick" or "unwell" but rather to incredible, amazing, intricate, talent.  Rather than seeing the negative limitations of "disability", this crew focuses on their positive, or "ill", abilities.
Once they started performing together, the dancers of ILL-ABILITIES™ quickly realized their potential to inspire audience members with their positive attitudes and unique dance moves so they expanded their goal.  Today, ILL-ABILITIES™ spreads positive thinking by sharing their stories with motivational entertainment programs and theatrical dance performances worldwide.
Performance sponsored by Miami-Dade County Department of Cultural Affairs including All Kids Included, Culture Shock Miami, Miami-Dade County Auditorium; Arts4All Florida; The Children's Trust
Teens and young adults ages 13-22 can buy tickets for $5. With the purchase of one $5 ticket for someone within the age range, a second $5 ticket can be purchased for an individual of any age to join them. Regular priced tickets are available for purchase at www.miamidadecountyauditorium.org.
The performance will be presented with American Sign Language and Audio Description.
Miami-Dade County Auditorium is an accessible facility and assistive listening devices are available. To request materials in accessible format, and/or any accommodation, please contact Javier Siut, (305) 547-5414, at least 5 days in advance to initiate request. TTY users may also call 711 (Florida Relay Service).