En el cuarto de al lado Presented by Miami-Dade County Auditorium and Arca Images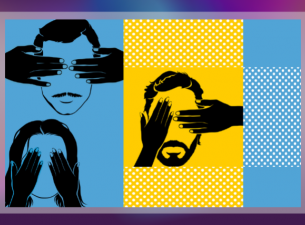 En el cuarto de al lado Presented by Miami-Dade County Auditorium and Arca Images
Miami-Dade County Auditorium and Arca Images presents En el cuarto de al lado, In the Next Room (or The Vibrator Play), a play by Sarah Ruhl, about the early history of a small electrical apparatus used by doctors as a clinical device to treat women for "hysteria."
El Cuarto de al Lado… o una historia sobre el vibrador podría ser la historia de cómo un pequeño aparato eléctrico logra sacar a relucir una trama de emociones y pasiones encerradas. La obra de Sarah Ruhl cuenta cómo el doctor Givings, un médico amante de la ciencia y fascinado con el reciente descubrimiento de la electricidad (en plena época Victoriana) prueba en una de sus pacientes, un aparato que acaba de inventar para curar la "histeria" femenina: un consolador. La irrupción de este instrumento en sus vidas le abre a los personajes un mundo inesperado.
En el cuarto de al lado narra el tratamiento novedoso que un doctor les imparte a sus pacientes, mientras su esposa intenta comprender los métodos de su marido.
***Performance is in Spanish with available simultaneous translation to English